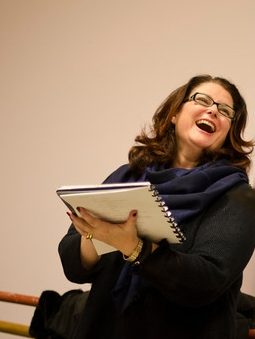 Currently…
Ringer$: The story of four section leaders at St. James' Church Choir and the true story of what really goes on 'beneath their robes'.
EVELYN (Soprano Section Leader)
After being told she has an exquisite talent, Evelyn leaves her life as a high-powered Executive to pursue her first passion and true 'calling'. Although out of Corporate America, she hasn't lost the no nonsense approach that afforded her such success.
Follow her on Twitter: @eee_velyn
Ringer$: (Cornelius Bethea, director)
Cathy Coppola: (Stephanie Sparks, director)
Department of Death: (Kelly Johnston, director)